Starting a Climate Flags group is a positive way to talk about climate change and action in your community. Flag sewing, decorating and flying sessions allow for climate conversations and community building. They also enable you to find 'your people', those who are concerned about climate change.
Download this postcard to spread the word about the Climate Flags project and find your people to start a group.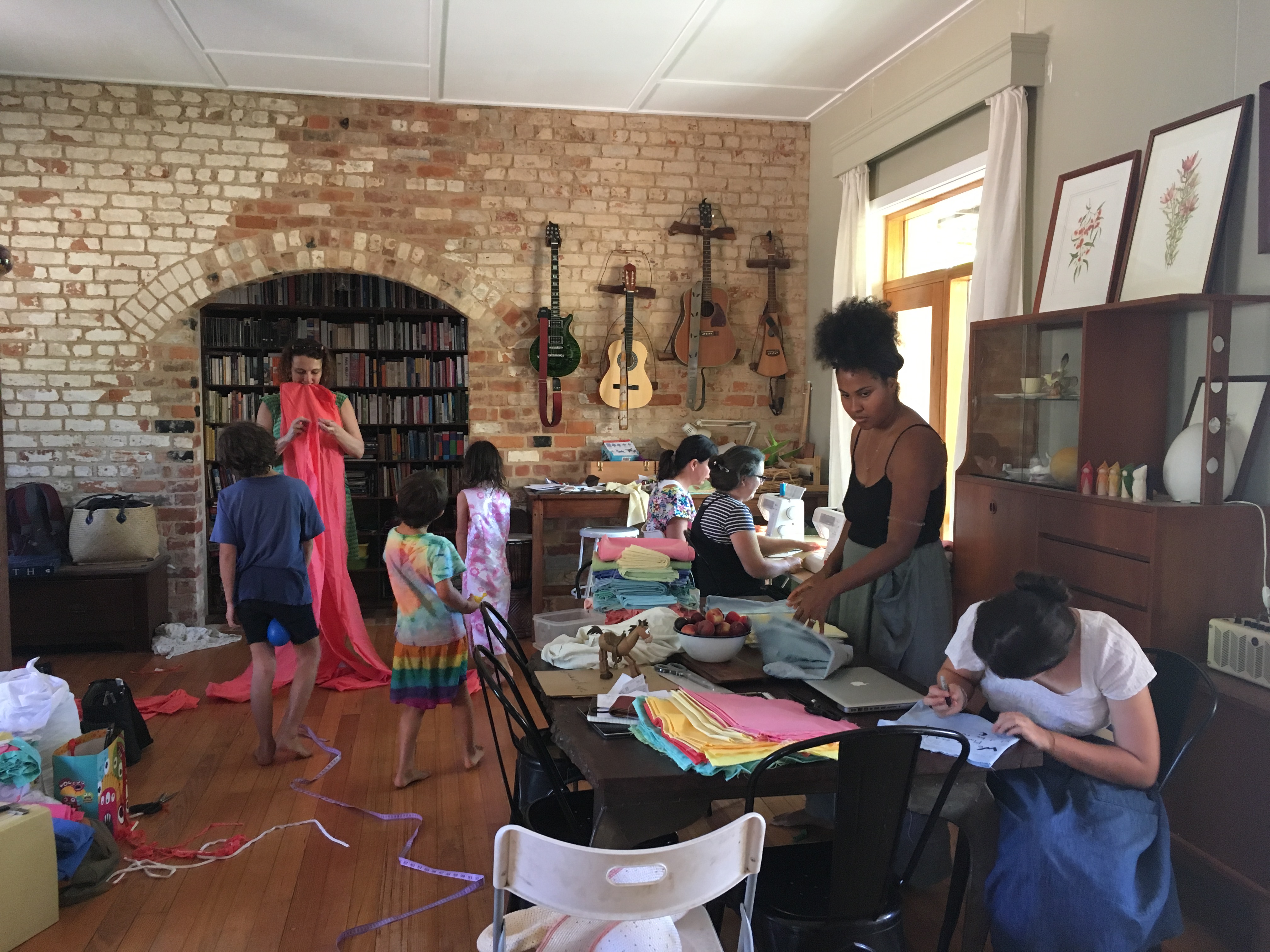 Climate Flag organisers are the people who organise sewing days and decorating events. Organisers also find public places to fly flags in their community and they keep their eye out for events where they can raise flags.
We encourage organisers to join the Climate Flags email list to hear about events where strings of flags will converge to fly together in one huge chorus.
Take photos of flags and their makers.
If  your group are keen sewers you could send flags to other groups who don't have the capacity to sew. Remote communities, kids and the elderly may not have the capacity to sew.